More About Our Company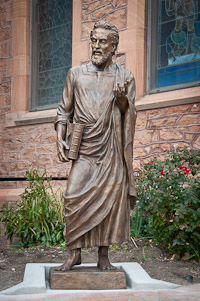 Main Street Art, Inc. has worked in the greater Art community for over 30 years. During this time we have developed the relationships and expertise in Sculpture and within the Art Community throughout the United States. We also have expertise in the production and installation of monuments or life size sculptures. This includes the development for the proper outdoor patinas, pedestals, lighting and installation methods. With these relationships and technical abilities, we are in a key position to acquire and place existing sculptures to enhance your finished project.
Read More
Recent Blog Posts

December 14, 2020 |
We continue to work on the Higley High School bronze project. We recently finished the small 18 inch bronze...
Read More