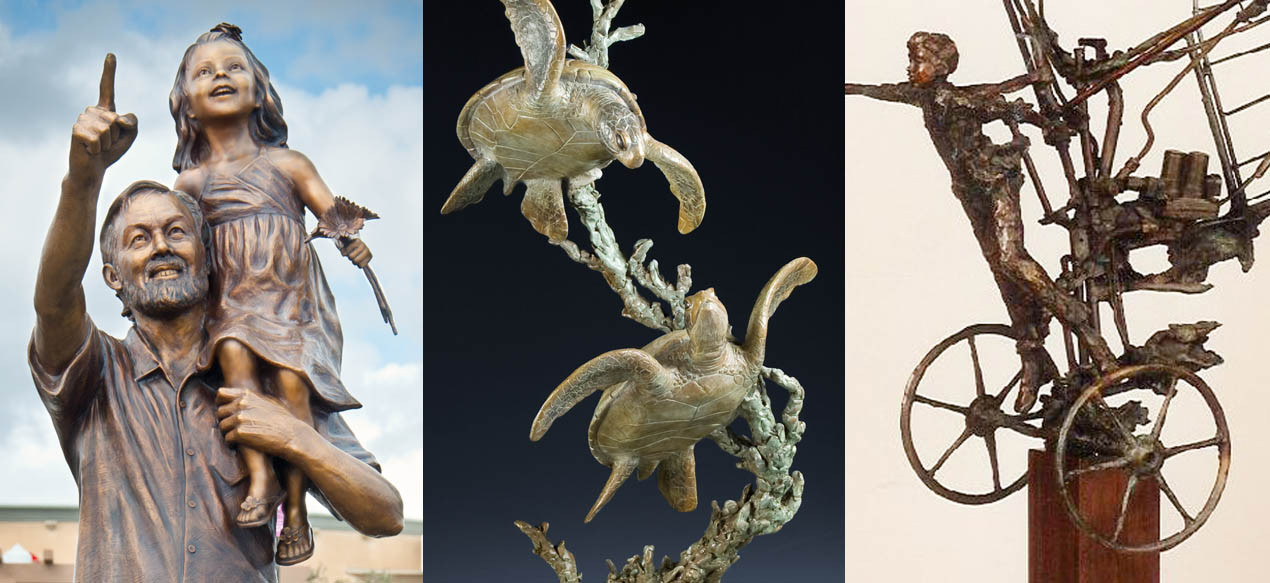 The Premier Source for Sculpture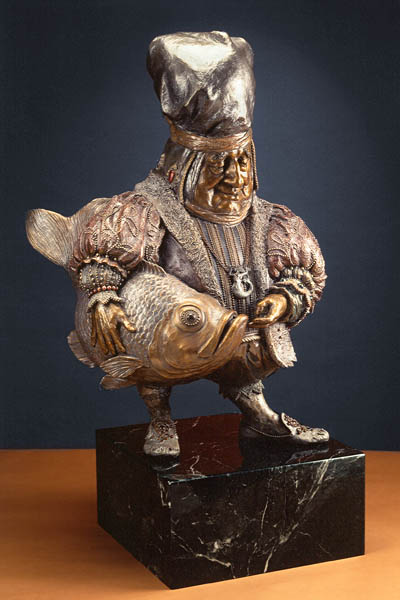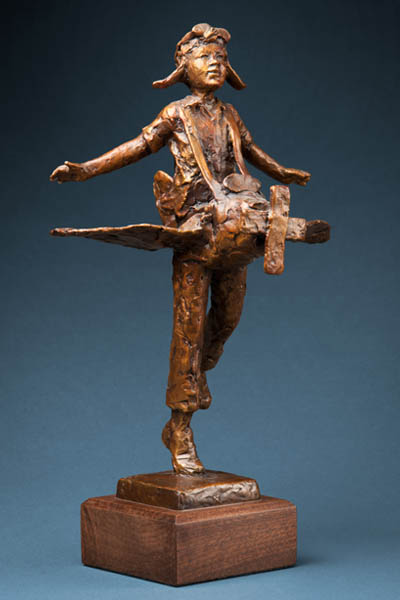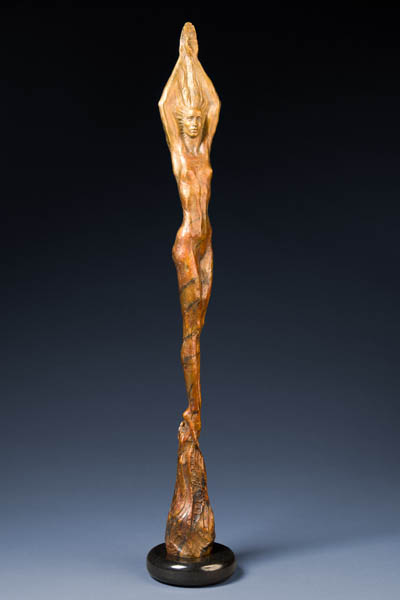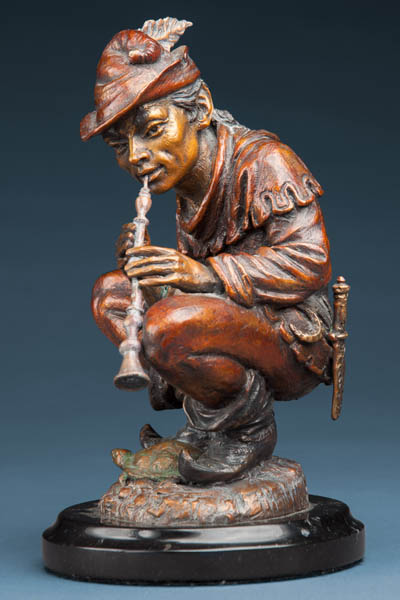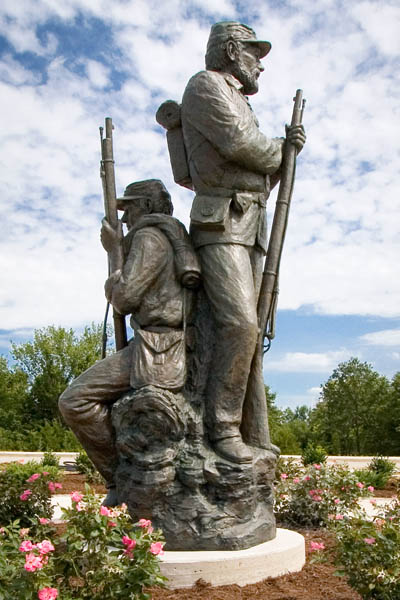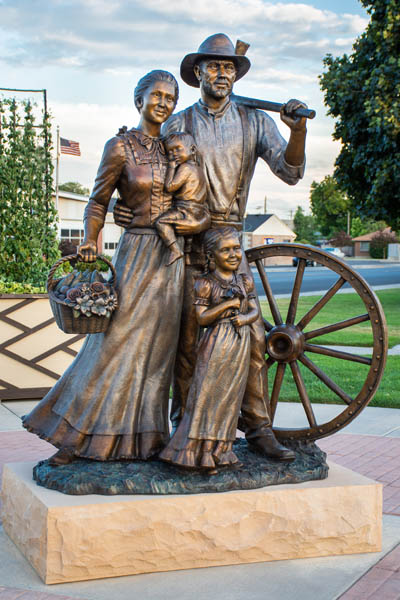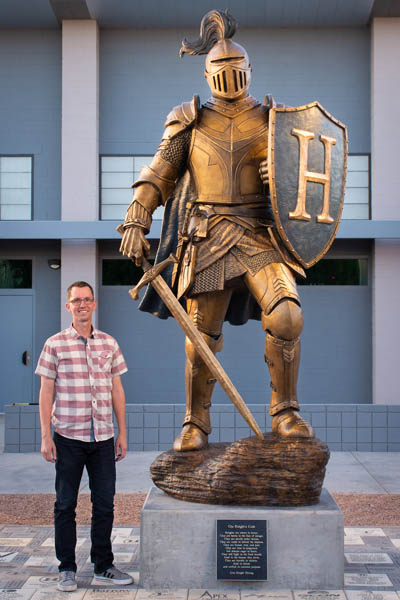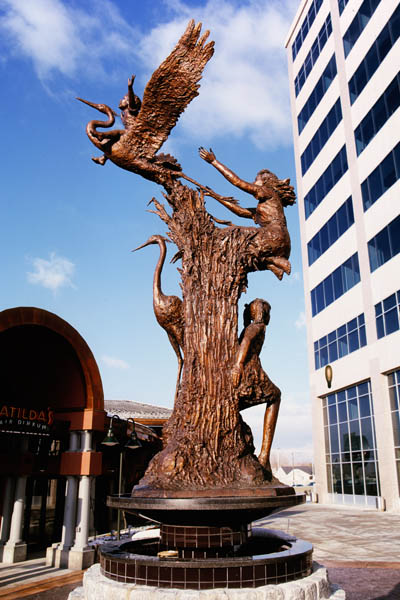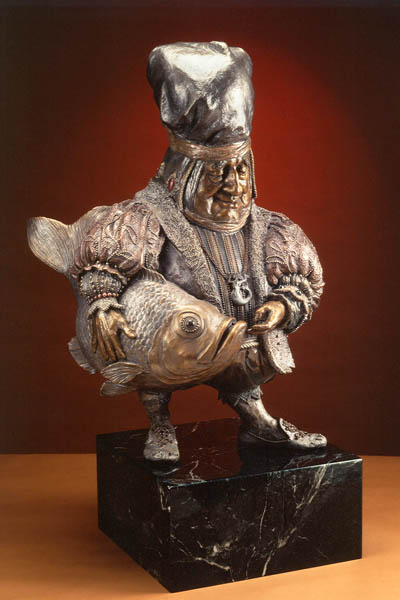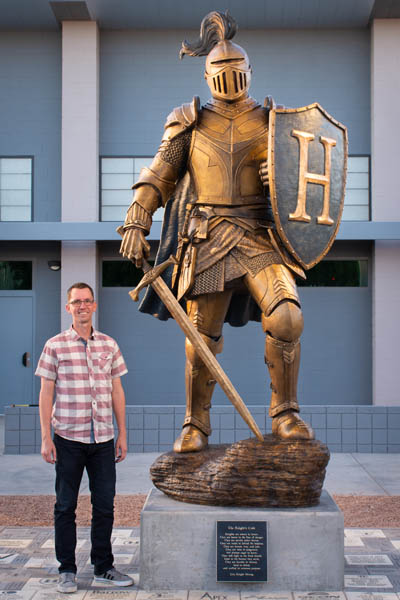 We offer both the classic and modern approaches to sculpture. We have been in business since the early 80's, and technology has changed greatly since then. We offer both hand-sculpted work and work sculpted in digital software like Zbush. We will pick the best tools and the best artist to fit your needs. Whether traditional or digital, your project will be created by a talented artist.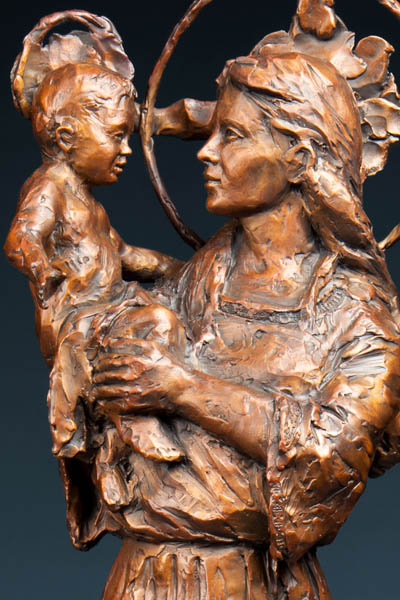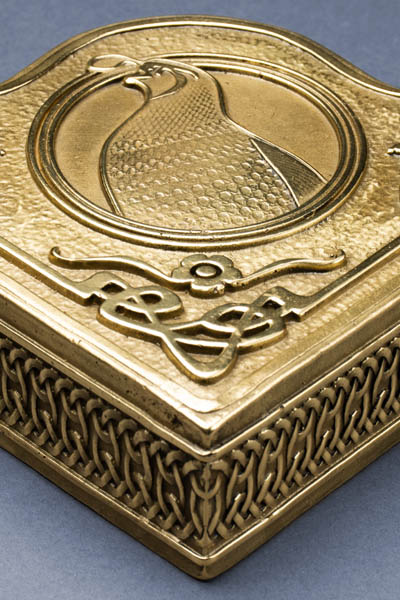 3D Scanning
We have recently added the Go! Scan Spark from Creaform to our set of tools. With this scanner we now have 4x better resolution, 3x faster scanning, and 2x more accurate than our previous model. Ours scans will impress you with their accuracy and quality of detail captured.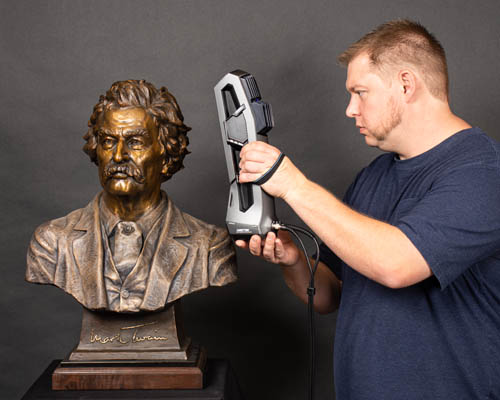 Sculpture Enlargements
After scanning a model with our scanner, we are able to create enlargements using our CNC milling machine and large blocks of foam. These enlargements save an immense amount of clay and are easy to adjust and refine. They make large scale project simpler and more accurate.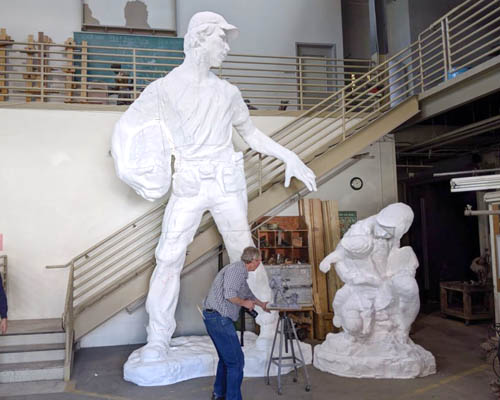 3D Printing
With over 10 3D printers on site, we can print your project with speed and accuracy. We offer both FDM and MSLA printers to fit any need. Our 3D printers can be leveraged for small reductions, but also play an important role in many of our enlargements.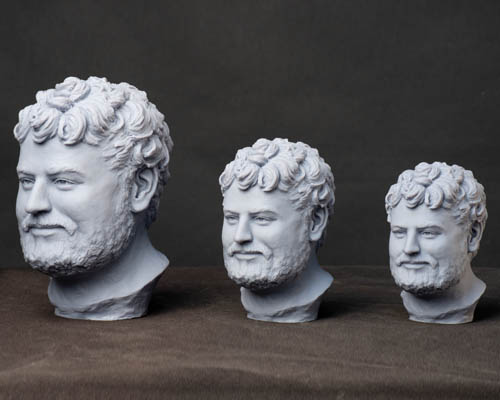 CNC Milling
We have 3 CNC milling machines on site. With these, we are able to accurately carve wood and foam. A CNC machine can rapidly and accurately reproduce sculpture, mascot, displays, props, architectural modes, or casting patterns. This speed can help projects take a fraction of the time .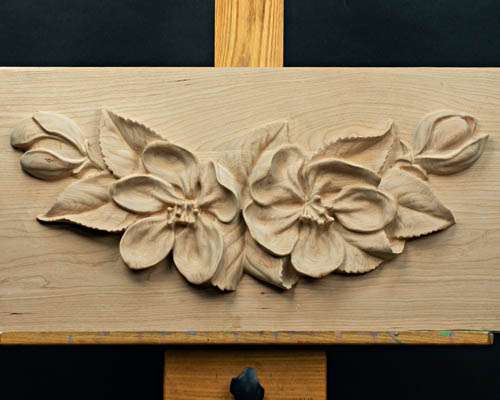 A Few Samples of Our Work
We are asked to sculpt a variety of subject matters. Below are some of our most common and favorite genres. Please visit our sculpture page to see these and so many more. Most work on our site is available in limited editions. If you find what you are after we can help you acquire the work. If you don't find what you are after we are happy to create a new custom sculpture for you.
We love working with our clients. Below are just a few of the clients we have worked for in the past. We would love to add you or your company to our list of satisfied clients.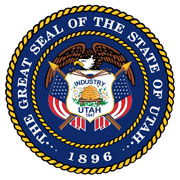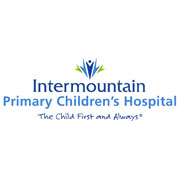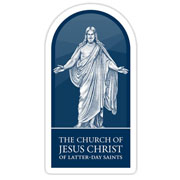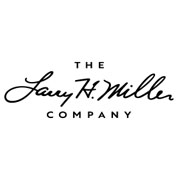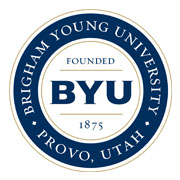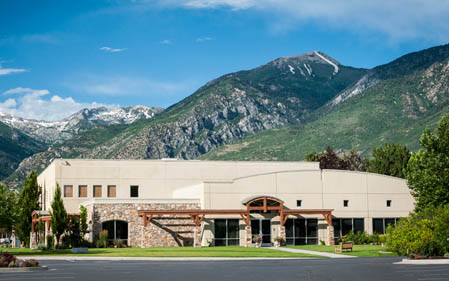 We are fortunate to be housed in the Alpine Art Center. Home to Main Street Art and Adonis Bronze. Nestled next to the Wasatch Mountains, this state of the art facility houses all necessary services to complete any project, whether great or small. We are open to the public and would love to show you this impressive facility and the many projects in process.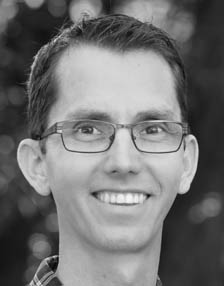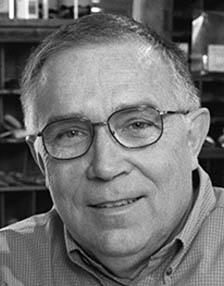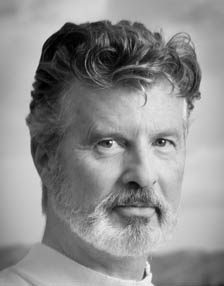 FAQ
Below are answers to some of our most frequently asked questions. If you don't see the answer you need, feel free to contact us.
What is a commissioned statue?
In any given period of time, what connects the public to works of art is the want of art pieces that reflect the style of art at the time – think renaissance portraits of a wealthy person. Art is felt to immortalize one's life and experiences. For centuries, leaving a lasting legacy has been to commission a sculptor to infuse the spirit of someone in an artwork of stone, bronze (or other material). It is difficult to remember a significant person in history who has not had a sculpture created of them.
Bronze commissioned statues are a form of art that showcase people, religious scenes, historical events, culture and education.  Commissioning a bronze statue is the process of procuring a specific piece of art produced by a reputable sculptor.  The commissioned art piece can be retained and enjoyed in a private residence or displayed in a public setting.
What value is there in commissioning a bronze statue?
Bronze statues are a fundamental component of enriching healthy societies and can beautify a project's environment. The artistic message has the ability to transcend barriers of age, language, and social status. Like in renaissance times, when we look back at past civilizations, we look at their art. Bronze statues enhance the community's cultural, social, and economic value. Art influences how the public sees and connects with a space. It provides dynamic visuals that support identity and makes those that share themselves and their time with the space feel valued. From an economic point of view, adding bronze statues to your project will enhance the identity and personality of the company where you are located. Also, buildings with sculptures have a higher perceived value for future tenants. Bronze commissioned art has been shown to have a positive health influence. Benefits include: lessened stress, a sense of wonderment, and to advance shared identity.
How to commission a statue?
Commissioning a bronze statue can take place through a gallery or with an individual artist. Our talented artists can work with you to create a beautiful sculpture that will last for generations. Our professional team represents a wide variety of styles and subject matter.
Research artists' style and portfolios.

Create a concept or idea, prepare ideas such as photos or ask for "sit in' sessions if this is a portrait piece or meet with our team to help create a vision for your

commission.

Choose an artist and create a plan for the project budgets, deadlines, materials, location and landscape, architecture. 

Artist provides moquette/digital concept – small clay model that will help create vision, space awareness and size.

Start the process of taking the moquette concept and building a full size statue in clay. Pictures will be sent through the

commission

process.

Clay statue is taken to the foundry and subject to the bronzing process

Coordinate shipping and receiving

Coordinate installation, completing the

commissioned

piece   
Who can commission a bronze statue?
Corporate, Civic and Creative Installations Public art celebrates our shared values. Quality bronze sculptures have the ability to become the iconic symbol of a location. People are attracted to that symbol and the ideals it represents. Unity, hard work, and understanding are some of the values we strive to promote. Iconic bronze sculpture can add character and uniqueness to any company or institution. Artwork can elevate a space easier than just about any other addition can
Memorials Monuments are an outward demonstration of our feelings of gratitude towards those that have impacted our lives. These works of art help us remember what we love about them. A touching bronze monument will help their influence and memory live on.
Personal Commissions – Wonder & Inspirational bronze sculpture can help us rise above our everyday challenges, encourage creativity, and activate our imagination.
Religious – A beautiful piece of bronze sculpture can act as a moving reminder of our faith and devotion. It appeals to our sense of commitment, and can enrich our relationship with the Divine.
Sports – We admire those who have physically excelled in their athletic pursuits. We can honor their accomplishments and the great role sports have played in our own lives with bronze sculptures.
Contemporary Home & Office Sculpture can engage and inspire us. Great works create a sense of warmth, energy, and elevate the space they are in. Let us help you create the story of your unique space.
Best time to commission a sculpture?
There is no specific best time to commission a bronze statue, as it ultimately depends on the individual's schedule and availability. However, there are a few factors to consider when deciding when to commission a bronze statue:
Budget: Bronze statues can be expensive, so it's important to consider your budget when deciding when to commission one.

Timing: If you need the bronze statue by a certain date, such as for a special event or commemoration, you will need to plan accordingly and make sure there is enough time for the artist to create the statue.

Climate: Bronze statues should not be placed in extreme temperatures, as this can cause the metal to expand and contract, potentially causing damage. If you live in an area with extreme temperatures, it may be best to commission a bronze statue during a cooler time of year.

Personal schedule: Consider your own schedule and availability when deciding when to commission a bronze statue. You may need to work with the artist to coordinate the design and creation process, so make sure you have the time and energy to devote to the project.
Overall, the best time to commission a bronze statue will depend on your individual circumstances and needs.
Who is Main Street Art?
Main Street Art was founded in 1982 by Brian and Wendy Streadbeck. Since starting with Brian's brother, master sculptor Steve Streadbeck, Main Street Art has grown to represent some of the nation's top sculptors. With these relationships, Main Street Art can match the ideal artist to any project. Main Street Art, and their sister company Adonis Bronze, together create a seamless end to end production of bronze projects. Both companies have been successful in the art business for nearly 40 years. They have the experience and knowledge to create timeless monuments that benefit homes, communities, and this great nation we live in. Main Street Art stands out as the nation's premier sculpture provider.
What avenues can you commission a statue?
Call Main Street Art today and work with the best in the industry! Main Street Art is uniquely positioned in the fine art industry. Housed in the beautiful Alpine Art Center we offer all necessary services under one roof. Our services include free project consultations, professional sculptors, 3D scanning, foam milling enlargements, 3D printing, expert mold making, and the best fine art bronze casting available. From miniatures to monuments Main Street Art is the premier source of fine art sculpture! 
Visit our foundry – Schedule tour Call for a FREE consultation: (801) 691-8981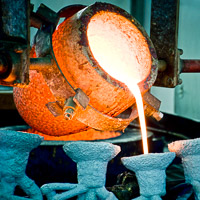 We are proudly made in America. From start to finish, our bronze sculptures are designed, sculpted, molded, and cast in the USA.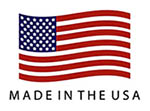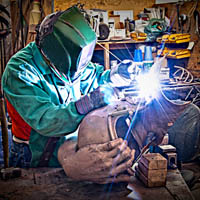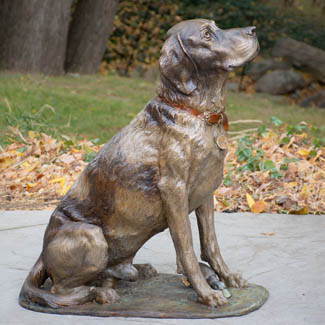 Sculpture Making
Click through these slides to follow some of the steps we take to create a timeless bronze. We pride ourselves in creating the best quality possible. We strive to create a work the client and artist can be proud of.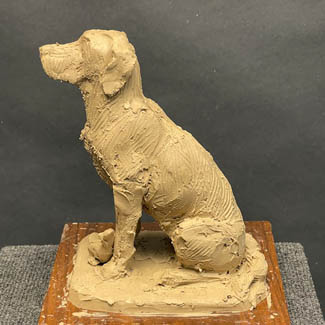 1. The Sketch
The artist works closely with the client to create a rough sketch (or sketches) to capture the gesture of the sculpture. Once client and artist are pleased, they will move on to creating the life-size version.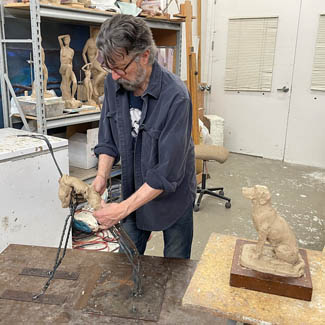 2. Armature
The armature is created using steel bars bent and welded to the outline of the sculpture. This will act as a "skeleton" to support the clay sculpture.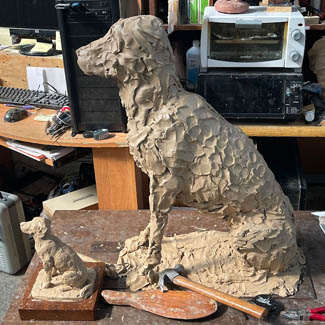 3. Clay Block-In
The sculpture is created using oil based clay. The clay is worked using a combination of the artists hand and sculpting tools. Photos are used as reference throughout the process to capture the likeness of the subject.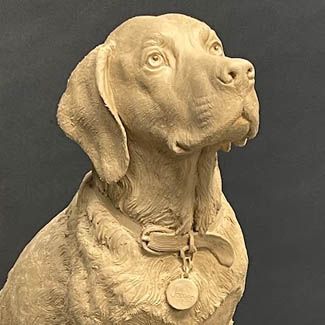 4. Finished Clay
The clay sculpture is worked and re-worked until both the client and artist are pleased. Many hours and effort go in to a completed sculpture. The quality and beauty are worth the effort.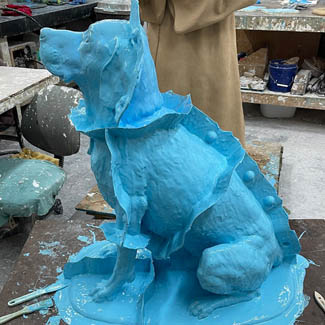 5. The Production Mold
Thin sheets of metal are used to divide the sculpture into a predetermined number of sections. A latex rubber is applied to the clay sculpture. 5-6 coats are used to build up a sufficient thickness. A mother mold created of plaster will complete the mold.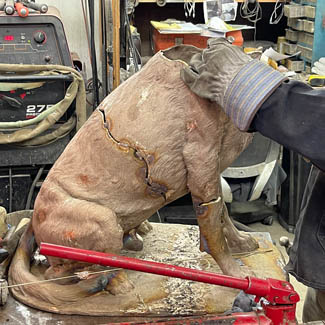 6. The Bronze
A wax replica will be created using the mold. The wax replica is coated in ceramic. The ceramic will be fired, melting out the wax. A bronze replica will be cast using the ceramic shells. The ceramic will be chipped away and the remaining bronzes will be assembled.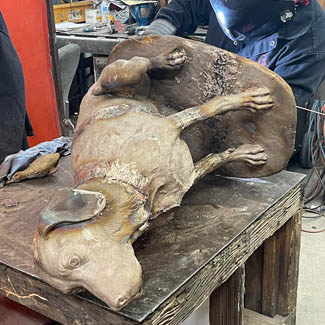 7. Finishing
The sculpture will be assembled using heli-arch welders and welded together with more bronze. The sculpture will be ground and polished to retain the original detail and quality of the clay.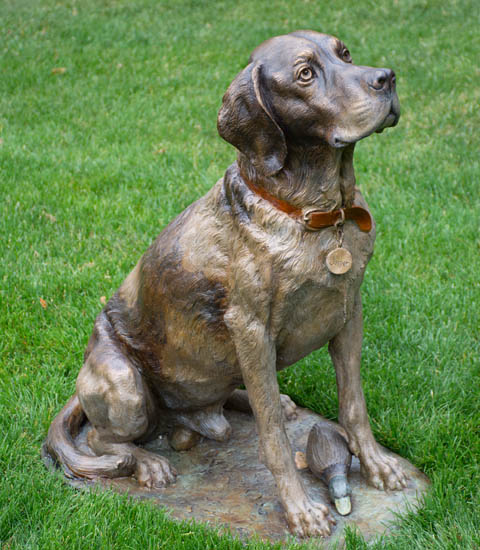 8. Color
The sculpture is heated and treated with chemicals that oxidize the bronze, changing its color to the desired effect. The completed sculpture is then coated in lacquer and then wax. This will protect the sculpture from oxidizing more in the environment.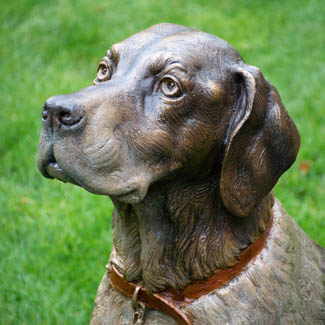 9. Delivery and Install
The sculpture is then delivered and installed according to the clients specification. The finished piece is not only beautiful but strong and durable, able to last generations!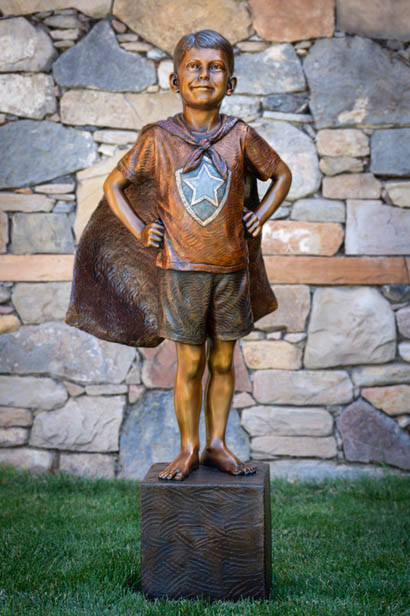 Contact Us
Please reach out to us and we will get right back to you!
Contact: Scott Streadbeck at 801.691.8981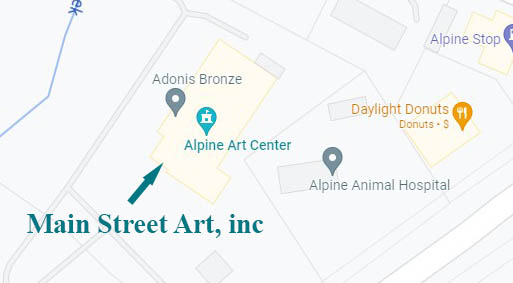 Main Street Art, inc.
450 S Alpine Hwy
Alpine, UT 84004