Main Street Art 2023 Show!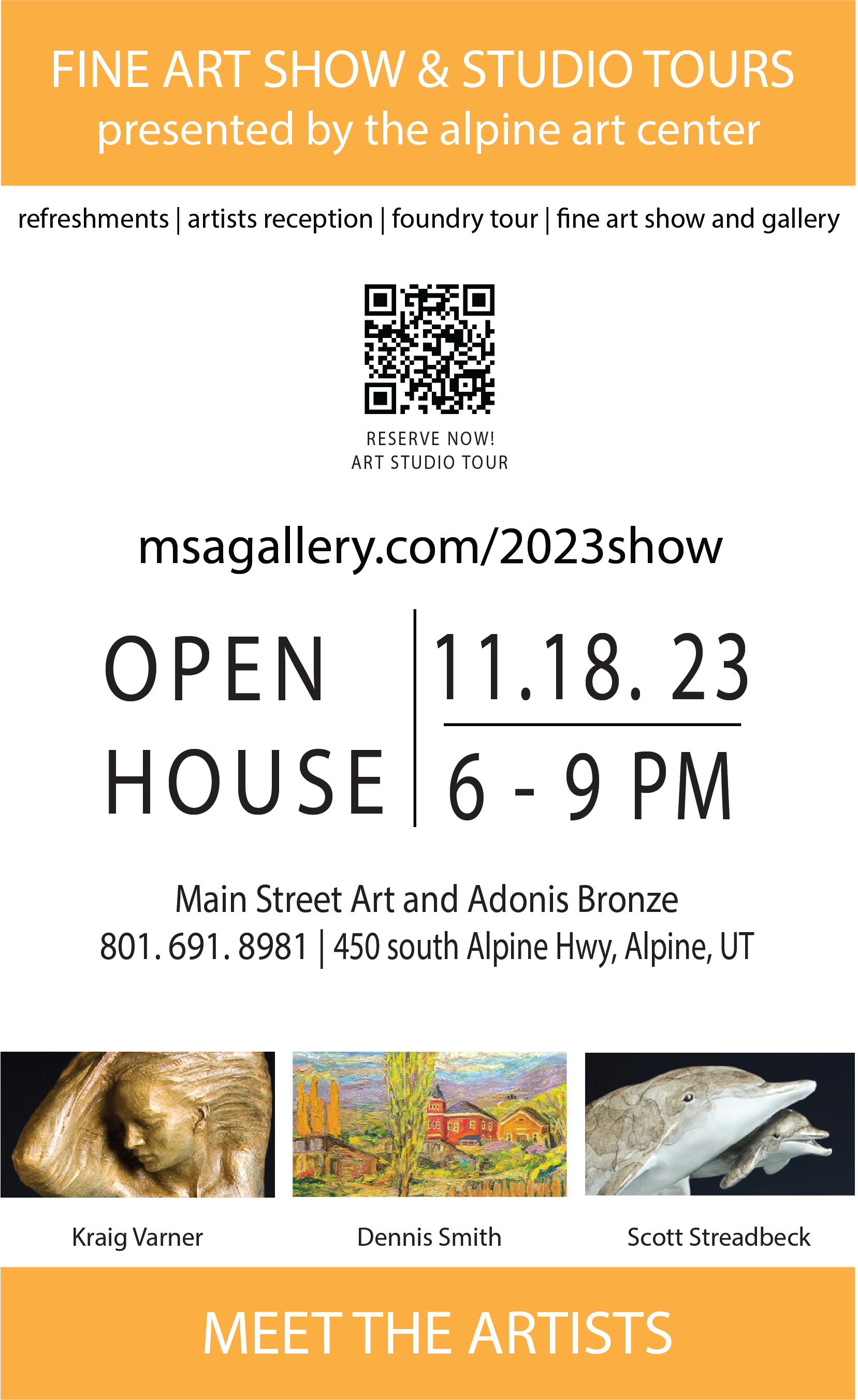 Join us for a chance to meet the artists and tour the studios of the Alpine Art Center. This open house show and sale is open to the public. Please come anytime between 6-9 pm November 18.  The Alpine Art Center and Adonis bronze foundry will be open for tours as well. Light refreshments will be served.
Main Street Art represents these talented artists.  Please feel free to explore this site to learn more about Main Street Art and the many projects we have been apart of over the years. Most work on the site are available in limited editions. Main Street Art and our artists would be happy to create custom work for your home, business, church or school.
Click the images below to visit the artists individual websites
Tickets are encouraged (not required) for the foundry tours.  Click the link below to get your tickets.
The event is Hosted by the Alpine Art Center and Adonis Bronze