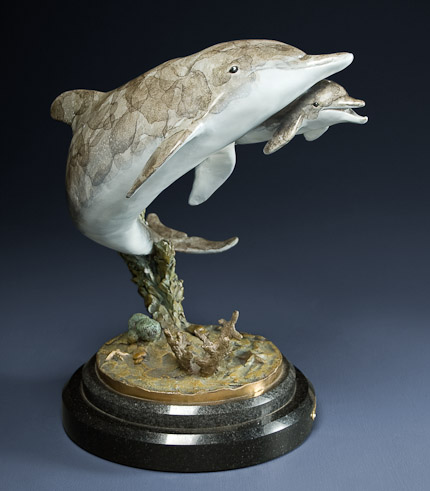 Edition of 50
H 15 ", W 11″, D 11"
Price: $5,500
The dolphin has become an icon of ocean life. Dolphins have so many characteristics that captivate our interest: agility, their social nature, and dedicated parenting.
As I researched this piece, I came across a photo and a few paragraphs describing how a young dolphin remains a few feet from its mother for the entire first year of it's life. The mother gently guides and directs her baby as they swim together. This act of motherly guidance became the motivation for this piece.