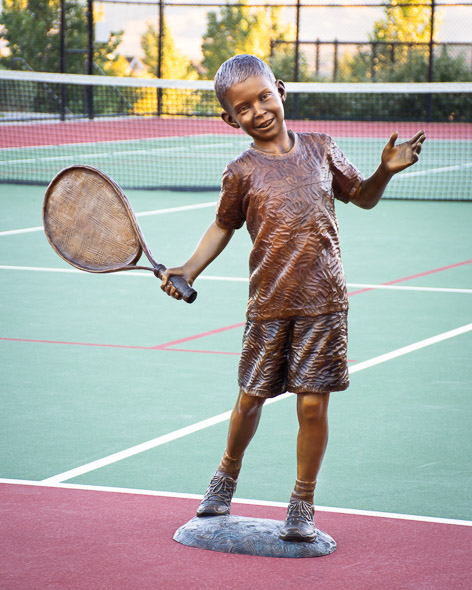 ACE
Dimensions H 47″ x W 45″ x D 16″
Edition of 30   
Price: $14,500
There is much joy to be found in sports. As our skills increase so does our enjoyment. Tennis is a game of great skill and physical stamina. This boy has started his first steps towards becoming a tennis ace.
Main Street Art is one of the nation's premiere sources for Fine Art Bronze. Our talented artists cover many styles and subject matter. All work is cast in small limited editions.
For questions about purchasing or commissioning work please contact us.