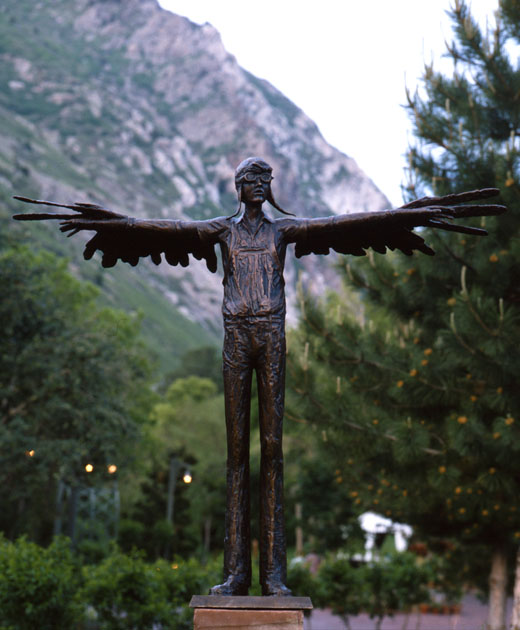 AVIATOR
Available in two sizes:
Edition of 30 
H 19″, W 19″, D 5″
Price: $  2,800
Edition of 9
H 52″, W 58″, D 18″
Price: $  Inquire
Is it any wonder that Icarus was tempted by the sun?  The desire to fly like the birds is felt by all who have sat on a mountainside and watched as a hawk passed by us, trailing lazy circles of lightness behind them.  It is as if we too were meant to fly, and a yearning arises that almost in itself is enough to lift us from our heavy earth-bound perch so that we might follow after them in their miracle, serpentine tracings of the depths of air lying just beyond the tips of our fingers.
Main Street Art is one of the nation's premiere sources for Fine Art Bronze. Our talented artists cover many styles and subject matter. All work is cast in small limited editions.
For questions about purchasing or commissioning work please contact us.