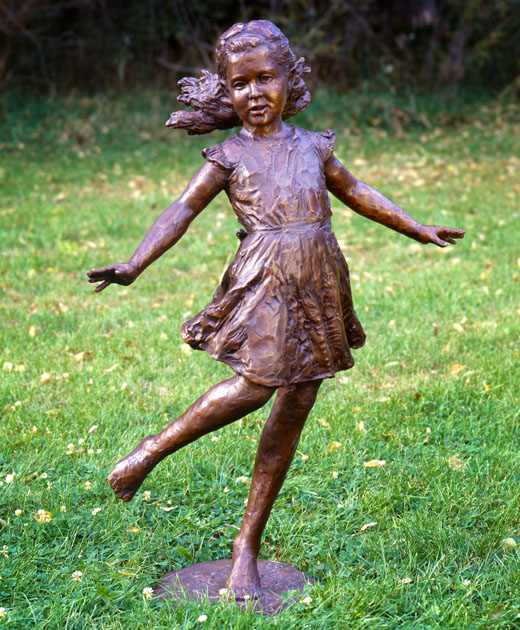 BACKWARDS GLANCE
Edition of 15
H 49″, W 33″, D 17″
Price: $12,750
We lunge into life on the exuberance of childhood.  Radiance is the theme of our growing years accompanied by an overflow of energy and abundance.  Still, there resides in us an awareness of the trail of memory we leave behind us.  From time to time, a backward glance reminds us who we are.
Main Street Art is one of the nation's premiere sources for Fine Art Bronze. Our talented artists cover many styles and subject matter. All work is cast in small limited editions.
For questions about purchasing or commissioning work please contact us.