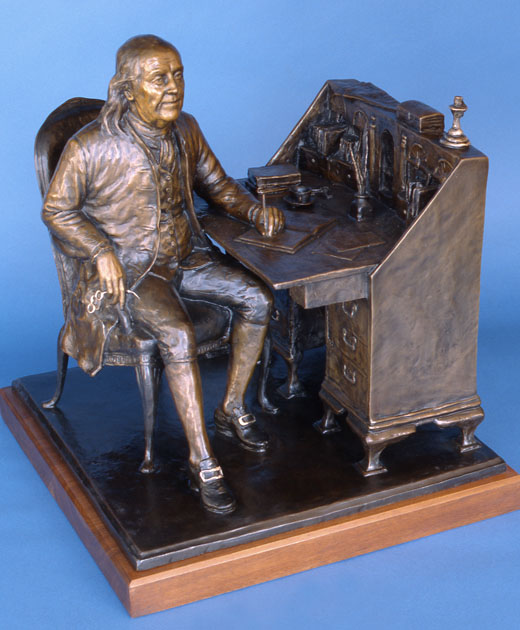 BENJAMIN FRANKLIN
Edition of 30
H 20″, W 18″, D 18″
Price: $7,500
In the fledgling years of forming the United State of America, Benjamin Franklin, whose wit and wisdom guided the founding fathers toward a strong constitution, sits at his desk, lost in thought and contemplating a next move in the complex chess match of forming a nation.
Main Street Art is one of the nation's premiere sources for Fine Art Bronze. Our talented artists cover many styles and subject matter. All work is cast in small limited editions.
For questions about purchasing or commissioning work please contact us.