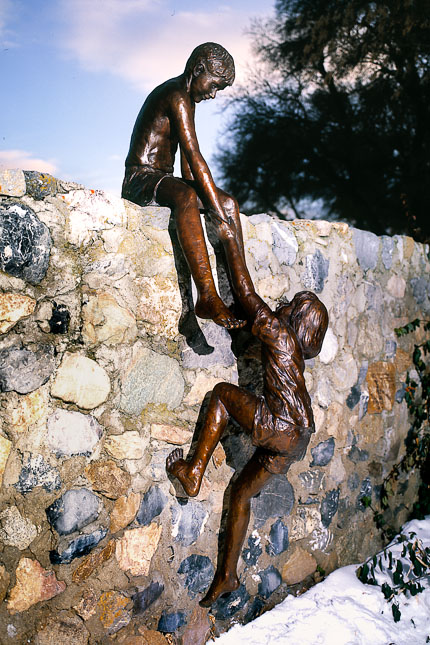 BROTHER'S HAND
Edition of 12
H 84″, W 24″, D 30″
Price: $35,920
Being the first one up, he now reaches down to help her onto the wall.  Older siblings are our first supporters, and despite the jangling, our first defenders when push comes to shove.  Having gone before us, it is they who open our gates into the wider world.  Those of us who have them know that they are the trail breakers.  Beyond their helping hand lie the beginning of broader venues outside the everyday-realms of new adventure and childhood discovery.
Main Street Art is one of the nation's premiere sources for Fine Art Bronze. Our talented artists cover many styles and subject matter. All work is cast in small limited editions.
For questions about purchasing or commissioning work please contact us.