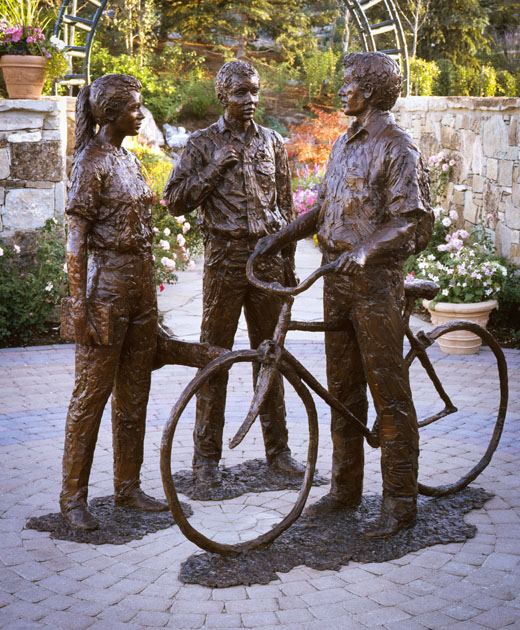 CAMPUS TALK
Edition of 12
Price: $124,800
Individual Pieces Available
It is a time of new acquaintances.   Childhood melts away like a dream to be replaced by new experiences which, in part, will fashion our future.  It is here that we come across them, the friends which before we never knew existed.  Some will be fleeting acquaintances.  Others will continue into lifelong relationships.  Pausing and proceeding, we dance the patterns that will help determine our future.
Main Street Art is one of the nation's premiere sources for Fine Art Bronze. Our talented artists cover many styles and subject matter. All work is cast in small limited editions.
For questions about purchasing or commissioning work please contact us.