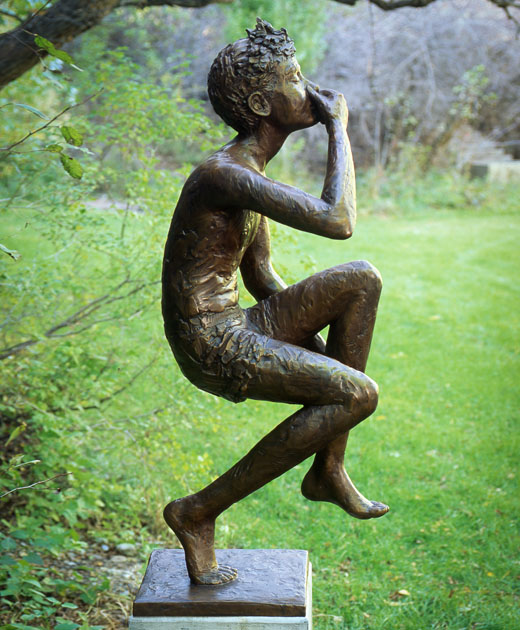 CANNONBALL
Edition of 12
H 52″, W 20″, D 24″
Price: $16,000
Armed with all the gusto we can muster we hurl ourselves out.   Splayed out, then coiling, we fall, hitting the surface with an enormous splash-triggering a tsunami that could wake lifeguards and alert timid doggy-paddlers twenty miles away-not to mention the paced-up pounding of hearts in any young girls within fifty yards.
Main Street Art is one of the nation's premiere sources for Fine Art Bronze. Our talented artists cover many styles and subject matter. All work is cast in small limited editions.
For questions about purchasing or commissioning work please contact us.