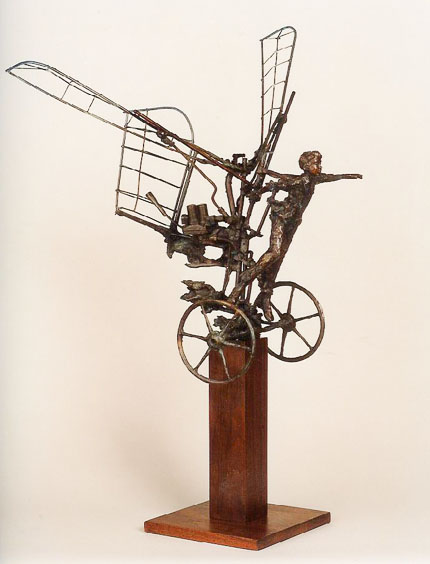 CONCORDIA II
Edition of 30
H 36″, W 29″, D 17″
Price: $5,700
The ancient Greeks had their gods, handsomely formed from cold and creamy marble:  Exquisite classicism, the beauty of it almost shaming our common senses.  Most of us, though, born of a modern suburban mentality hunger more for a deity inspired by the spirits of Rube Goldberg and Orville and Wilbur Wright.  Standing on the edge of an asphalt-shingled garage, our gods scramble for transcendence in a world of gigabits and jetliners.
Main Street Art is one of the nation's premiere sources for Fine Art Bronze. Our talented artists cover many styles and subject matter. All work is cast in small limited editions.
For questions about purchasing or commissioning work please contact us.