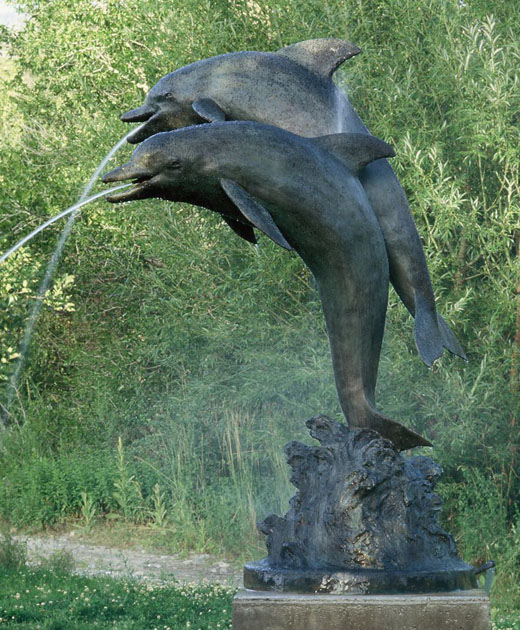 DOLPHINS
Edition of 12
H 60″
Price: Inquire
The ocean's surface can be seen as a membrane between two very different worlds.  For a time, we can leave our lighter, overhead world and soar deep over clouds of coral.  And some of those from below can also leave that shimmering, liquid underworld for a moment, leaping high into where the mystery of breath is kept, that outer space they would never otherwise see, that strangest of places where ships have tops and strange, two-armed creatures hold out hands to try to touch their heads.
Main Street Art is one of the nation's premiere sources for Fine Art Bronze. Our talented artists cover many styles and subject matter. All work is cast in small limited editions.
For questions about purchasing or commissioning work please contact us.