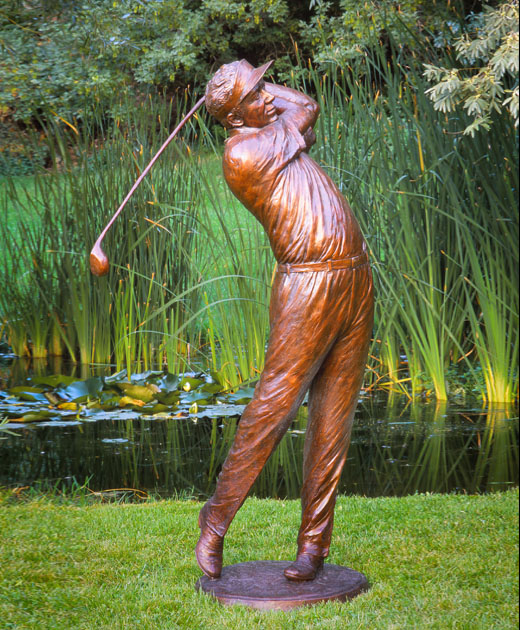 DOWN THE FAIRWAY
Edition of 12
H 75″, W 53″, D 25″
Price: $  Inquire for availability and pricing
People who do not play golf seldom understand the finely-honed power necessary to hit that little ball in exactly the perfect place to send it squarely on its way.  Only those who have felt the perfect drive can feel the very fine feeling of the perfect drive, when the ball arcs high and straight on its way down the fairway.  Perfection of form and hours of practice are brought to bear in that single swing—and a sense of accomplishment wells as the little ball drops down and dances perfectly across the green.
Main Street Art is one of the nation's premiere sources for Fine Art Bronze. Our talented artists cover many styles and subject matter. All work is cast in small limited editions.
For questions about purchasing or commissioning work please contact us.