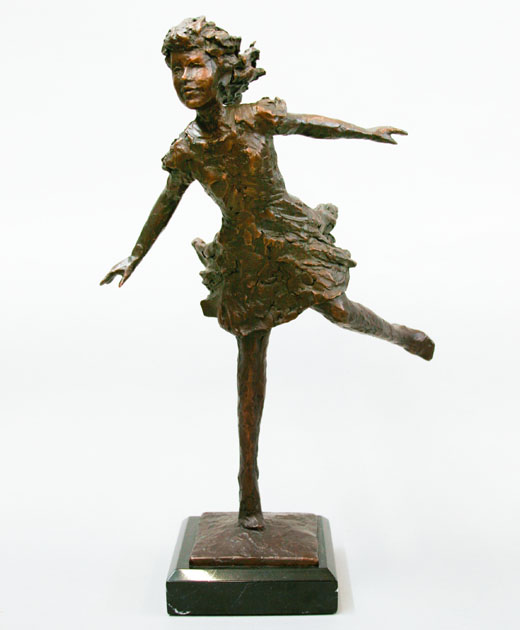 GIRL RUNNING
Edition of 30
H 14″, W 9″, D 7″
Price: $2,200
Adults seldom indulge, but children do it all the time.  It may be just a physical thing, but then it may be more psychological—that point in movement where the mind allows the body to let go completely in an expression of total exuberance.  Beyond a certain age we tend to feel that something might break if we aren't careful or that someone might see us immersed in such total radiance.  And that would be embarrassing.
Main Street Art is one of the nation's premiere sources for Fine Art Bronze. Our talented artists cover many styles and subject matter. All work is cast in small limited editions.
For questions about purchasing or commissioning work please contact us.