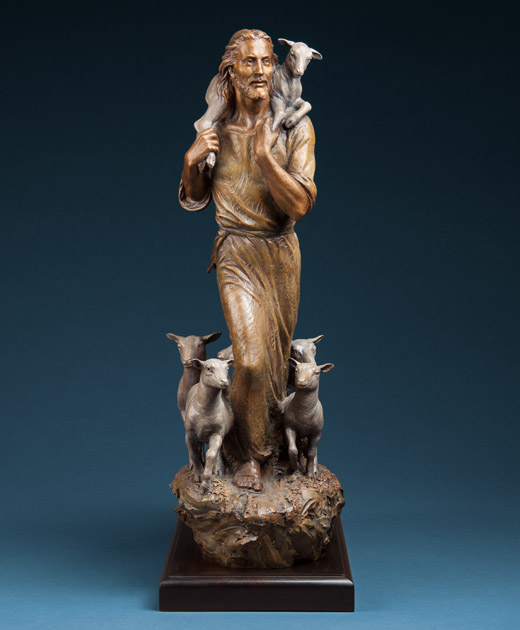 GOOD SHEPHERD
Edition of 40
H 30 ", W 10 ", D 20 "
Price: $10,500
In this sculpture Kraig show's Christ as the Good Shepherd after he has gathered the lost sheep and joyfully places it on his shoulders to return home. Kraig's piece shows that Christ will not give up on us.  
"For the Son of man is come to seek and to save that which was lost."

Luke 19:10
Main Street Art is one of the nation's premiere sources for Fine Art Bronze. Our talented artists cover many styles and subject matter. All work is cast in small limited editions.
For questions about purchasing or commissioning work please contact us.