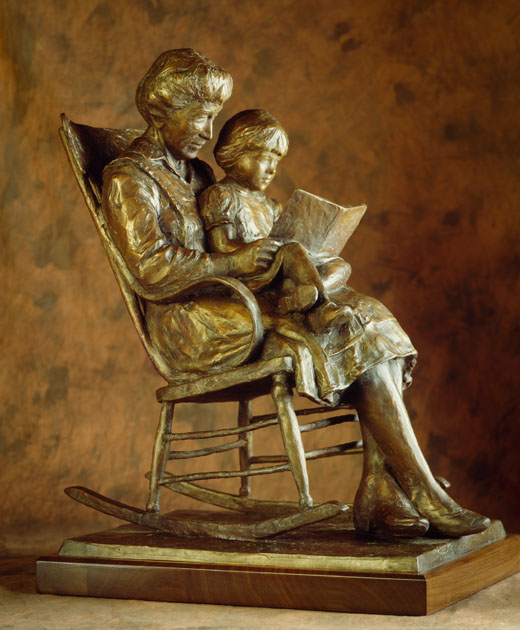 GRANDMOTHERS ROCKER
Edition of 30
H 22″, W 12″, D 17″
Price: $8,600
The book and the story are only a part of this picture.  For the young child on Grandmother's lap, it is that sense of warm enclosure and complete acceptance.  For Grandma, it is about the warm continuation of a maternal bonding, and the rhythmic rocking holds it all together.  Thus, it has always been and thus it will always be.
Main Street Art is one of the nation's premiere sources for Fine Art Bronze. Our talented artists cover many styles and subject matter. All work is cast in small limited editions.
For questions about purchasing or commissioning work please contact us.