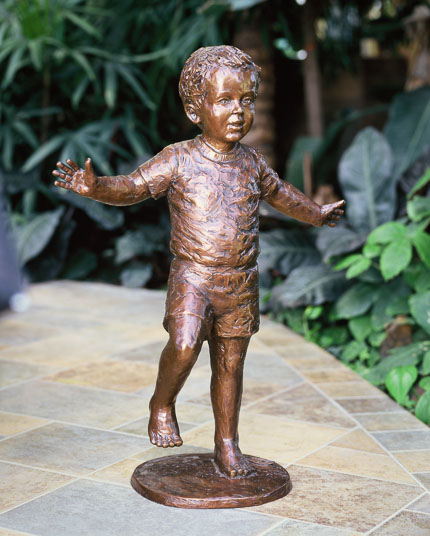 HEADING OUT
Edition of 15
H 33″, W 25″, D 12″
Price: $8,500
Don't get in his way, now.  He has determined his direction and will not be distracted.  This new gift, this marvel of walking is too good to not be used.  At an age where everything that meets the eye is intriguing, he will have, or touch it all, mauling it with eager hand, manhandling it with his eyes.  It is an age of absorption, a time of filling the noggin with any- and everything imaginable.  It a time for heading out, a time for becoming aware of everything.
Main Street Art is one of the nation's premiere sources for Fine Art Bronze. Our talented artists cover many styles and subject matter. All work is cast in small limited editions.
For questions about purchasing or commissioning work please contact us.