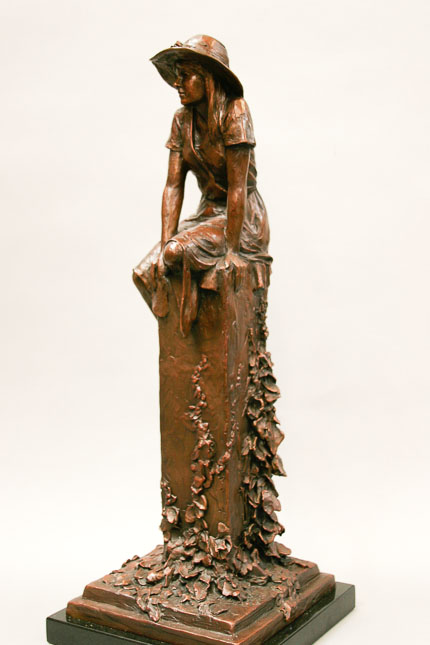 HOLLYHOCKS
Edition of 30
H 25″
Price: $6,200
Proud hollyhocks raise their heads against the wall.  Everyday flowers, they are not embarrassed to show their faces in the most regal of gardens.  Theirs is a simple beauty, accentuated by pure simplicity.  Some people are the same.  Without even thinking about it, they display gestures that turn the heads of everyone they meet.  Such a marvel, that we have the ability to see such beauty and to admire it for its pure and simple form.  Hollyhocks, reaching for the sky while still maintaining their connection to earth….a pure radiance of summer.
Main Street Art is one of the nation's premiere sources for Fine Art Bronze. Our talented artists cover many styles and subject matter. All work is cast in small limited editions.
For questions about purchasing or commissioning work please contact us.