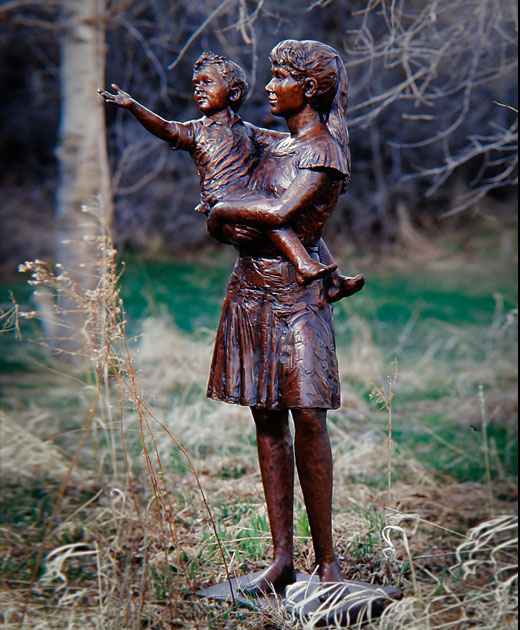 LOOK AND SEE
Edition of 12
H 66″, W 34″, D 22″
Price: $41,000
Beyond this moment the rest of time and the world itself folds out like a brilliant-patterned carpet.  Look and see….a flower in bloom, the bark of a tree, the love of a loved one holding you up, the simple act of walking along the path beside a stream.  These are the piecemeal fragments of life which when folded together create experience.  Slowly, the observing child grows into adulthood and holds another child and becomes a mentor in the slow, unfolding mystery of space and time.
Main Street Art is one of the nation's premiere sources for Fine Art Bronze. Our talented artists cover many styles and subject matter. All work is cast in small limited editions.
For questions about purchasing or commissioning work please contact us.