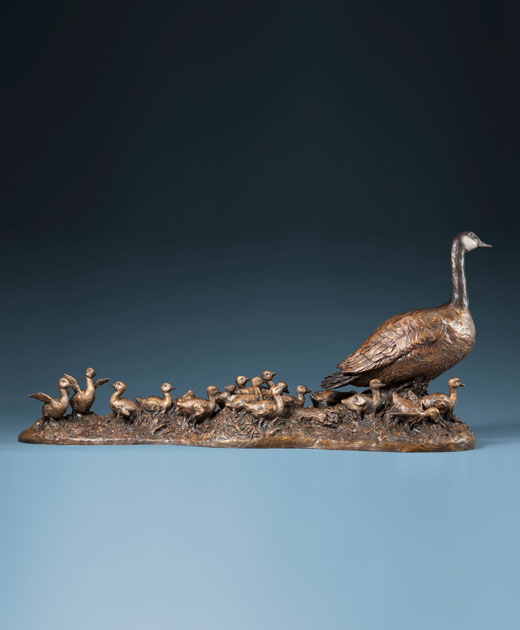 MOTHER GOOSE
Edition of 30
H 30″, W 16″, D 62″
Retail: $13,500
Such a gaggle of goslings scrambling after their mother, some of them gathering close beneath her high, broad ceiling of breast and others chasing each other in line, necks and heads like mini-periscopes probing the way ahead.  And then there are the few who lift their silly fledgling wings, already assuming they might be able to perform some miracle with them.  Such audacity!
-Also Available in Maquette size for $3,900
Main Street Art is one of the nation's premiere sources for Fine Art Bronze. Our talented artists cover many styles and subject matter. All work is cast in small limited editions.
For questions about purchasing or commissioning work please contact us.