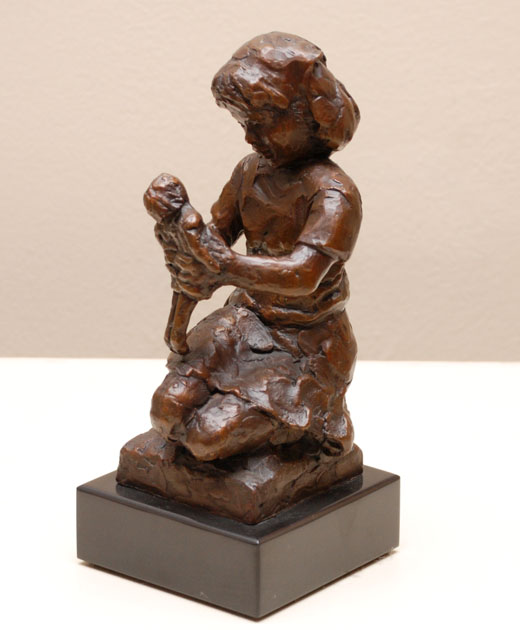 NEW DOLL
Edition of 30
H 8.5″, W 4″, D 4″
Price: $950
Who told the little girl to hold the doll like this? Some things happen almost as natural as breathing. Look, the gesture of hand embracing, animating porcelain and stuffing into stuff of life itself.
Main Street Art is one of the nation's premiere sources for Fine Art Bronze. Our talented artists cover many styles and subject matter. All work is cast in small limited editions.
For questions about purchasing or commissioning work please contact us.