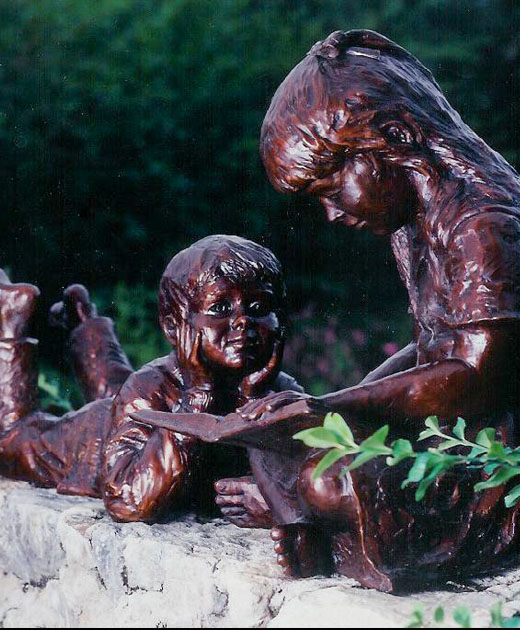 ONCE UPON A TIME
Edition of 30
H 26″, W 18″, D 18″
Price: $16,000
There will usually be a princess folded between the pages, looking into mirrors, a family of bears confused by strange happenings at home, or a boy with beans which grow into vines that reach into kingdoms beyond the clouds.  Golden eggs, pots of porridge, strands of golden hair or apples polished with the edge of a dangerous shawl.  Follow the breadcrumbs from page to page.  Watch a watercolor swan lift from the lake and take to the air over once-enchanted forests.  With words and pictures imagination can travel to lands heretofore undiscovered.  The mind unfolds, is stretched and bounces back again to home—an exercise in seeing what can never be really seen, but is seen, nonetheless, giving all who enter the knack to see what could never be seen in any other way.
Main Street Art is one of the nation's premiere sources for Fine Art Bronze. Our talented artists cover many styles and subject matter. All work is cast in small limited editions.
For questions about purchasing or commissioning work please contact us.