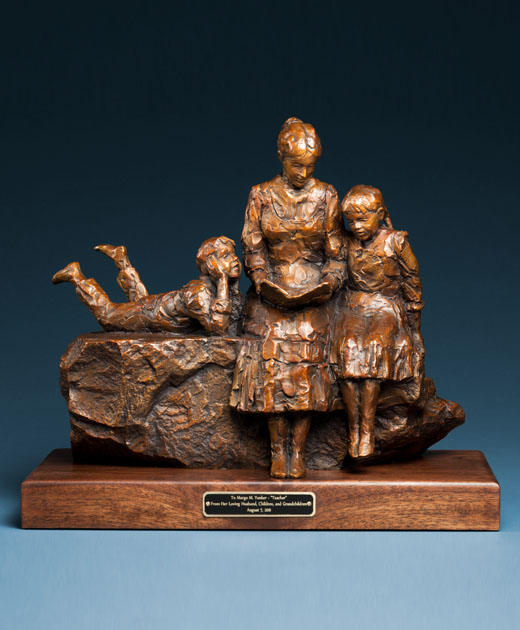 PRAIRIE LESSON
Edition of 30 
Price: $5,900
Day after day and page by page, the senseless squiggles begin to make sense, forming symbols of words and places known and unknown.  Slowly the windows are opened into worlds beyond this narrow corner of reality:  The shapes of names to match the scent of desert flowers; geographies of places far and wide.  Rooted in the patience of Prairie Lessons, all things begin to unfold as young minds grasp the shapes of words and numbers.  As pages turn, new pictures form things which never were before.
Main Street Art is one of the nation's premiere sources for Fine Art Bronze. Our talented artists cover many styles and subject matter. All work is cast in small limited editions.
For questions about purchasing or commissioning work please contact us.