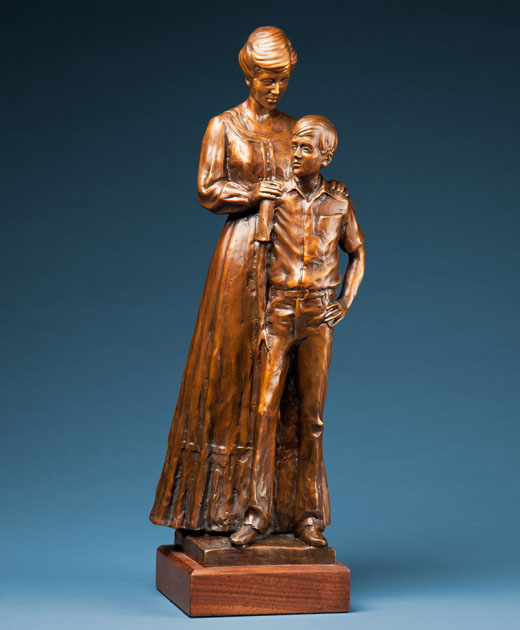 PREPARING HER SON
Edition of 100
H 20″, W 6″, D 7″
Price: $3,900
One afternoon she looked and he was different than before.   She realized she would never see him again as he was yesterday.   An imprint of her own being, the profound significance of what had been formed, became clear.  And for a moment the gravity of it was almost overwhelming.
Main Street Art is one of the nation's premiere sources for Fine Art Bronze. Our talented artists cover many styles and subject matter. All work is cast in small limited editions.
For questions about purchasing or commissioning work please contact us.