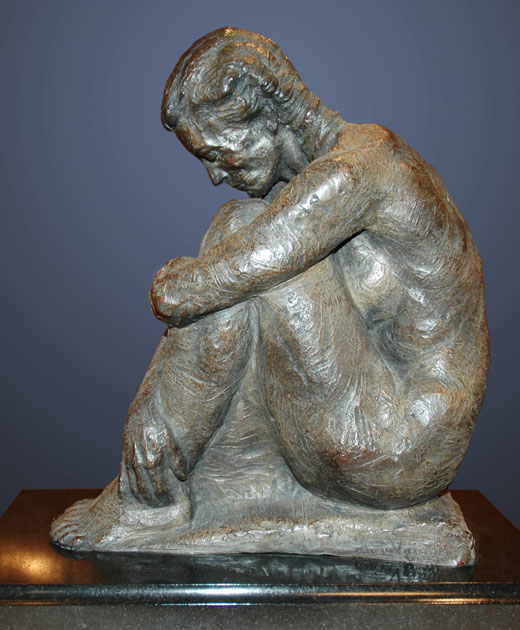 PROPHETESS
Edition of 12 
H 16 ", W 15 ", D 6 "
Price: Inquire
Deborah is one of the most influential women of the Bible. As a prophet, Judge Deborah was said to hear God's voice and share God's Word with others.
As a priestess, she did not offer sacrifices, as the men did, but she did lead worship services and preach.
Main Street Art is one of the nation's premiere sources for Fine Art Bronze. Our talented artists cover many styles and subject matter. All work is cast in small limited editions.
For questions about purchasing or commissioning work please contact us.