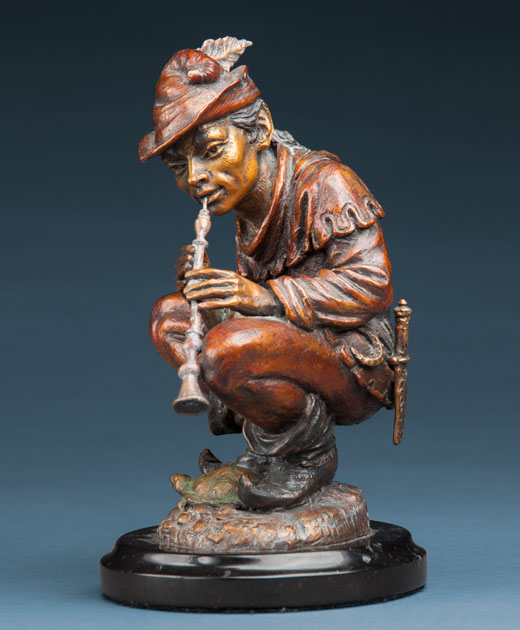 PUCK
Edition of 50 
H 8.5 ", W 6 ", D 5 "
Price: $2,400
PUCK is a piece inspired by Shakespeare's famous play A Midsummer Night's Dream.
I'll follow you. I'll lead you about a round,
Through a bog, through bush, through brake, through brier.
Sometime a horse I'll be, sometime a hound,
A hog, a headless bear, sometime a fire,
And neigh, and bark, and grunt, and roar, and burn,
Like horse, hound, hog, bear, fire, at every turn.

~Puck (Act III, scene i)
Main Street Art is one of the nation's premiere sources for Fine Art Bronze. Our talented artists cover many styles and subject matter. All work is cast in small limited editions.
For questions about purchasing or commissioning work please contact us.