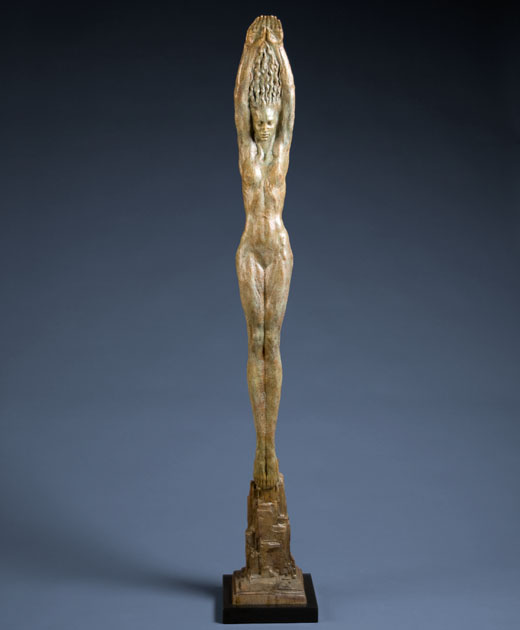 SKY GODDESS
Edition of 50
H 78 ", W 12.5 ", D 12.5 "
Price: Inquire
SKY GODDESS by Kraig Varner manages to draw the eyes skyward and instills hope and reflection.
"I do not wish to take the cabin passage, but rather go before the mast and on the deck of the world, for there I could best see the moonlight amidst the mountains."

– Henry David Thoreau, Transcendentalist poet
Main Street Art is one of the nation's premiere sources for Fine Art Bronze. Our talented artists cover many styles and subject matter. All work is cast in small limited editions.
For questions about purchasing or commissioning work please contact us.