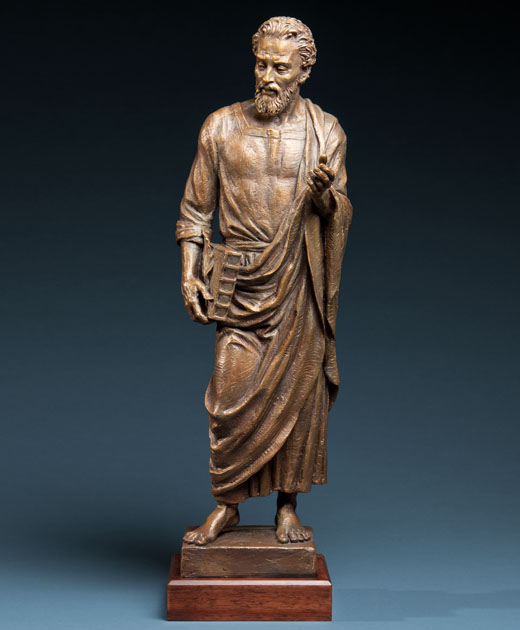 ST. MARK – SMALL
Edition of 10
H 84 ", W 26 ", D 26 "
Price: $42,000
Saint Mark was commissioned by the St. Mark Episcopal Cathedral in Salt Lake City, Utah.  It is a beautiful Cathedral that is famous for its Tiffany stained glass windows.
It is one of the oldest buildings in continuous use since its construction in the 1870's.  Saint Mark is sculpted with an earnest gaze as if he is speaking to you personally.
Main Street Art is one of the nation's premiere sources for Fine Art Bronze. Our talented artists cover many styles and subject matter. All work is cast in small limited editions.
For questions about purchasing or commissioning work please contact us.