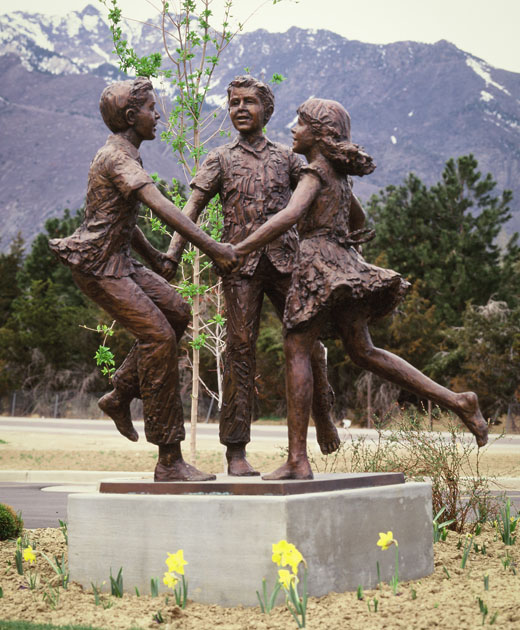 TOGETHER
Edition of 15
H 55″, W 34″, D 34″
Price: $64,000
Together: This sculpture is an expression of a relationship between three figures (friends or siblings) who circle together in a familiar ritual of childhood.  My desire was to create a composition which balanced between formal static tension and a lyrical movement which emphasizes the open space between the figures. Patterns of triangles flow through the entire composition. The arms create a sense of unity which is also carried into the positioning of the legs. This gives a feeling of being frozen by the camera lens, a moment of focus on the edge of movement.
Main Street Art is one of the nation's premiere sources for Fine Art Bronze. Our talented artists cover many styles and subject matter. All work is cast in small limited editions.
For questions about purchasing or commissioning work please contact us.