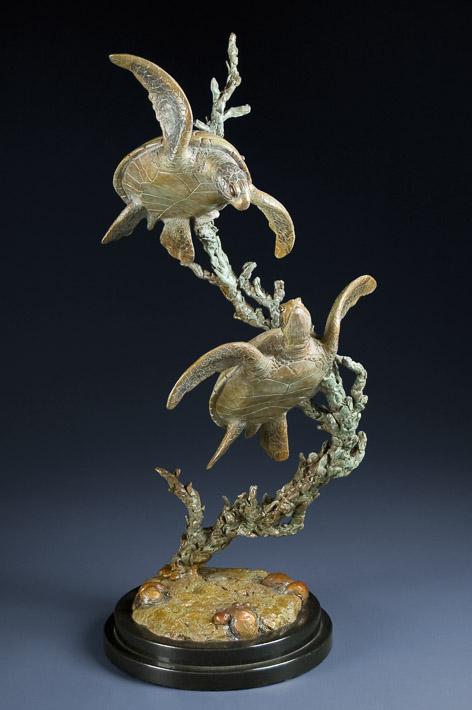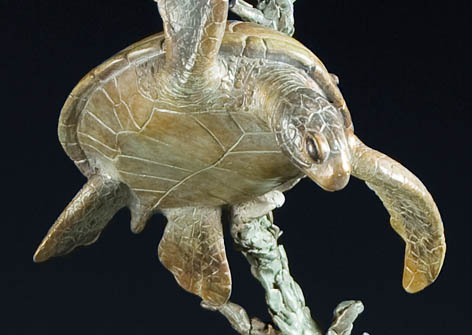 WATER WINGS
Dimensions H 25″ x W 13″ x D 12″
Edition of 30   
Price: $6,500
Floating and soaring, these turtles conjure visions of two great, winged planes gliding and turning in concert. The turtle above looks below, as if waiting for the other.
Main Street Art is one of the nation's premiere sources for Fine Art Bronze. Our talented artists cover many styles and subject matter. All work is cast in small limited editions.
For questions about purchasing or commissioning work please contact us.