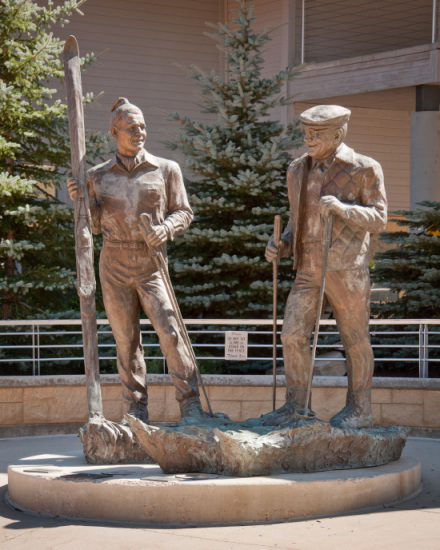 WINTER GAMES MONUMENT
Edition of 1
1.5 Life-size
Call for Pricing and Availability
Alf M. Engen was an Olympic skier and coach. He along with business man S. "Joe" Quinney were the pioneers establishing Utah as a major ski destination.
After a lengthy selection process, noted Utah sculptor, Kraig Varner, was commissioned to do the two heroic size figures for the Alf Engen Ski Museum Foundation in 2001 to be placed near the entrance to the Joe Quinney Winter Sports Center.
Main Street Art is one of the nation's premiere sources for Fine Art Bronze. Our talented artists cover many styles and subject matter. All work is cast in small limited editions.
For questions about purchasing or commissioning work please contact us.