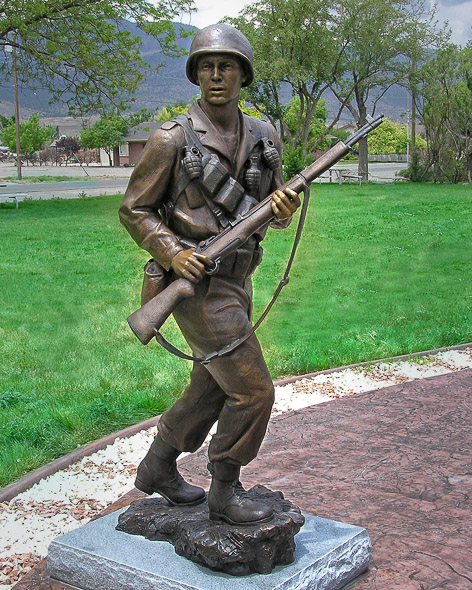 WWII SOLDIER
Dimensions H 74″ x W 37″ x D 30″
Edition of 10   
Price: $56,000
We honor those who gave their all to protect our freedoms. Thank you to those serving then and now.
Main Street Art is one of the nation's premiere sources for Fine Art Bronze. Our talented artists cover many styles and subject matter. All work is cast in small limited editions.
For questions about purchasing or commissioning work please contact us.