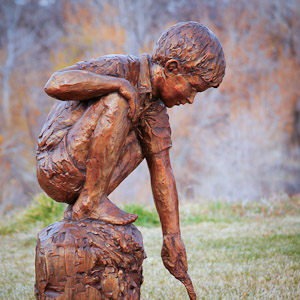 Joe's Leaf Boat is a new classic from Dennis Smith.  At the waters edge Joe plays with his leaf boat.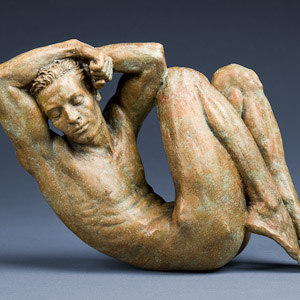 This small piece has been a recent hit for Kraig.  His delicate detail makes this piece especially appealing.  Inquire for pricing.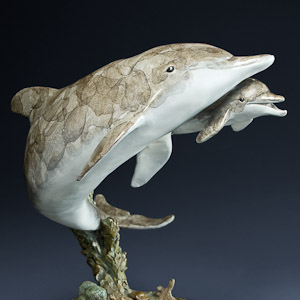 This piece was inspired by a photo of a mother dolphin guiding its young offspring as they swam together.  Throughout the first year of life young dolphins don't venture far away from their mother.  Comfort, love, and guidance are given by this careful...